Tote bags
Tote bags
We're tote-ally in love with our limited edition tote bags! These cotton tote bags made entirely out of recycled cotton are the perfect everyday bag and a stylish companion on all your adventures!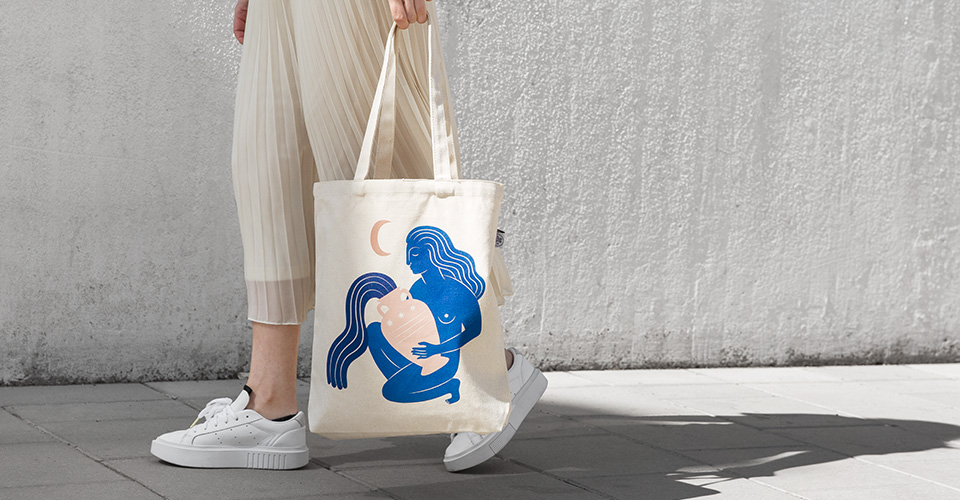 Cotton tote bags with trendy designs
Get your hands on a unique tote bag before it's too late! This limited edition of cotton tote bags offer sustainably produced tote bags, made from 100% recycled cotton. It's our very own designers who're the people behind the trendy designs printed on the front, and we're very proud to present this line of limited edition tote bags.

These cotton tote bags in a beautiful natural beige make an excellent shopping partner, and also a perfect supplement for plastic bags. Make sure to get your favourite before it's sold out!